Scarabée Skin Touch - Christian Binner
Orange Wein
peach|magnolias|strawberry
Regular price
154,73 zł PLN
Regular price
194,53 zł PLN
Sale price
154,73 zł PLN
Unit price
206,31 zł
per
l
Sale
Sold out
The Scarabée Skin Touch is one of the most elegant orange wines we know. Complex and balanced with just the right intensity. The Riesling, Gewurztraminer and Muskateller grapes come from Grand Cru Kaefferkopf (Scarabée means beetle in German), one of the Grand Cru vineyards outside of Ammerschwihr in Alsace. A floral and partly slightly vegetal nose precedes it and mixes in the taste with fruity notes like peach and strawberry, and even a bit of butternut squash and kohlrabi. A great orange wine for special occasions.
Grape varieties: 60% Gewürztraminer, 30% Riesling, 10% Muscatel

Alsace, France

2016
View full details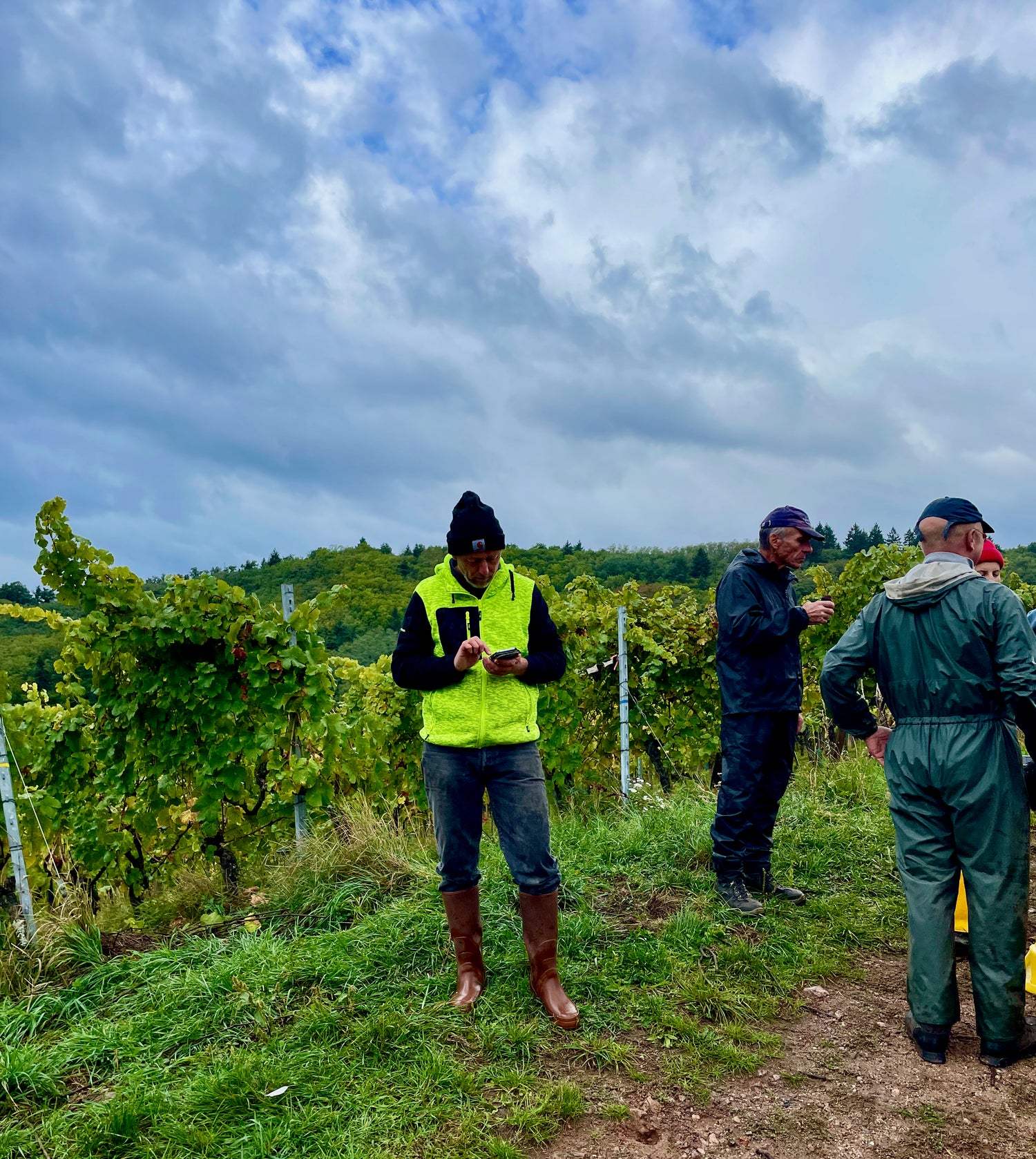 Christian Binner
Christian Binner is one of the veterans of natural wine in Alsace. As part of the "Gang of Five", he was among the first in Alsace to dare to produce natural wines. In Ammershwihr, just a few hundred meters from Domaine Geschickt, Christian uses typical Alsatian grapes to produce typical and ...
More about Christian Binner