Orange Wines
These natural wines have something special: they are orange wines. Made from white grapes, but in a way normally associated with red wines.
Shop Orange Wines
Our most popular wines
You taste these wines particularly well
Vendor:

Regular price

79,56 zł PLN

Regular price

97,25 zł PLN

Sale price

79,56 zł PLN

Unit price

106,08 zł

per

l

Vendor:

Regular price

57,45 zł PLN

Regular price

70,71 zł PLN

Sale price

57,45 zł PLN

Unit price

76,60 zł

per

l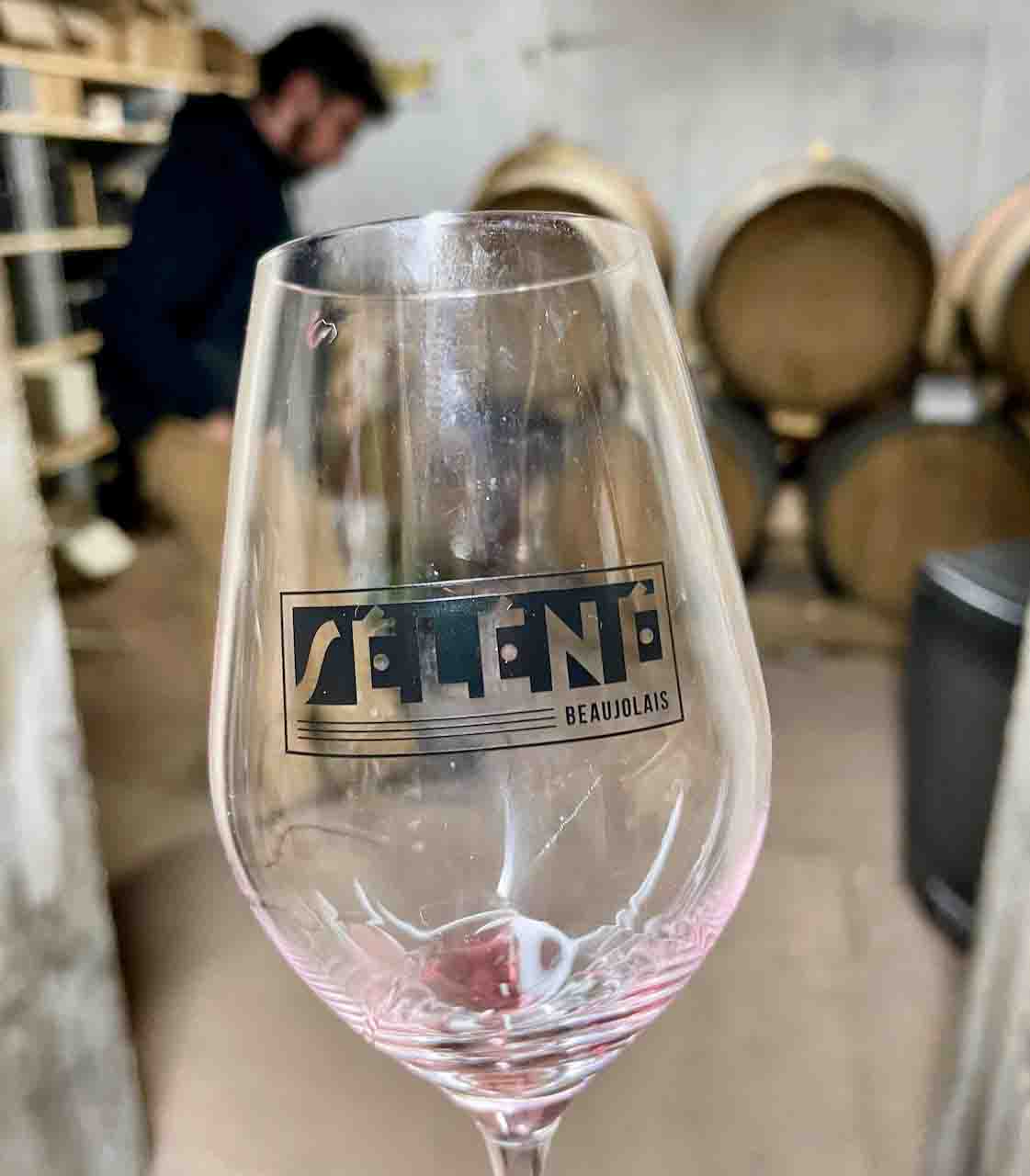 New: Selené
Sylvere and Matthilde stir up the Beaujolais. Their winery in Blacé produces great natural wines that are typically Beaujolais and yet always a little more exciting, lively and interesting than the others.
More about Selene
Natural wine tasting boxes
Would you like to taste natural wine? We have put together a selection of natural wines in our boxes that offer the perfect introduction. From a wrap to red, to white and orange, we have something for everyone.
Buying natural wine made easy
Free Shipping

From a purchase value of 59 € we deliver free of charge. We deliver to Austria free of charge from a purchase value of 200 EUR.

Shipment

Get to you quickly with DHL

In 95% of cases, your delivery leaves our warehouse on the next working day at the latest and will reach you quickly with DHL.

Climate neutral delivery

We automatically offset the CO2 generated during delivery.
Particularly exciting natural wines
Anyone looking for something special, or perhaps even having tried some natural wines, should look around here. From orange wines to Peét Nats to exciting white and red natural wines, we have collected our particularly exciting wines here.
Vendor:

Regular price

75,13 zł PLN

Regular price

92,82 zł PLN

Sale price

75,13 zł PLN

Unit price

100,17 zł

per

l Our Pet Nats
The original way of making sparkling wine is back in vogue. Without additives, the fizz is created in the bottle and produces a light perlage.
To the Pet Nats
frequently asked Questions
What is natural wine?

Natural wines are wines whose grapes are grown organically or biodynamically and harvested by hand, ferment without the addition of yeast, are neither fined nor filtered and contain almost no other additives.
How does natural wine taste?

Natural wine is just as different as all other wines, so there is no specific taste. If you compare conventional wines from the same region, from the same grape, from the same vintage, you will often experience a certain liveliness in the wine. This is because the wine is also alive to a certain extent. They often also have more intense and differentiated flavors, since particles are not removed by filtration or fining.
What is the difference between organic wine and natural wine?

First the similarities: both are made from organically grown grapes. What makes them different is what happens afterwards. The EU organic seal allows over 100 additives, significant technical interventions such as fining, thermovinification and filtration and up to 150mg/l sulphites in the wine.
How much does shipping cost for Wildwein?

Our packages are shipped with DHL. You will receive an email from us as soon as your package is on its way.

If you order before 12pm on a business day, your package will be shipped on the same day. Otherwise your package will be shipped the next business day.

Shipping costs

Germany:

| | |
| --- | --- |
| Order value up to 59€ | 10€ flat rate |
| Order value 59€ and higher | Free of charge |

EU-Zone 1

Countries: Austria, Belgium, Czech Republic, Denmark, France, Luxembourg, Monaco, Netherlands, Poland

| | |
| --- | --- |
| Order value up to 200€ | 20€ flat rate |
| Order value 200€ and higher | Free of charge |

EU Zone 2

Countries: Andorra, Italy, San Marino, Spain, Slovenia, Slovakia, Sweden,

Hungary

| | |
| --- | --- |
| Order value up to 250€ | 25€ lump sum |
| Order value 250€ and higher | Free of charge |

EU zone 3

Countries: Bulgaria, Croatia, Cyprus, Estonia, Finland, Greece, Ireland, Latvia, Lithuania, Portugal, Romania

| | |
| --- | --- |
| Order value up to 250€ | 25€ lump sum |
| Order value 250€ and higher | Free of charge |

Shipping time:

These are estimates. We cannot guarantee delivery within this time.

| | |
| --- | --- |
| Germany | 2-4 working days |
| EU Zone 1 | 3-4 working days |
| EU-Zone 2 | 4-5 working days |
| EU-Zone 3 | 7-10 working days |